New on September 23, 2015
It's either 3 times is the charm, or 3 times is a trend, or something, and I find myself here again on Wednesday setting this page up. Yay!
Thank you to GoCollect.com for making a list each week so we can borrow it, in spite of numerous errors. Click here to see theirs.
New #1's this week:
Think Tank, Power Cubed, Wilds End Enemy Within,  and maybe a few more. And then there's these…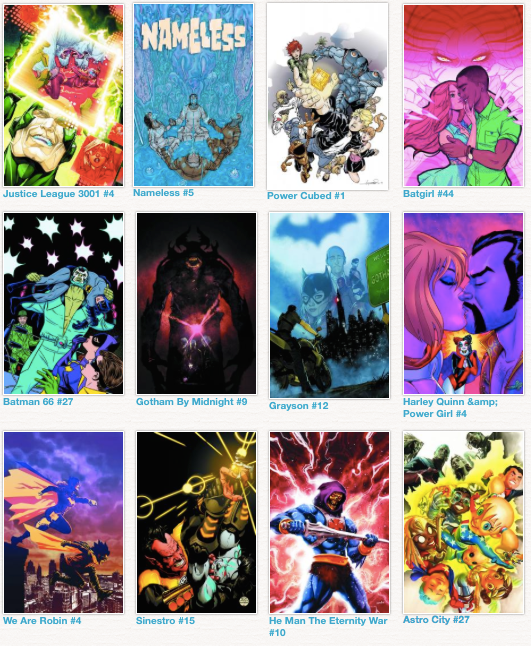 Not #1's:
And THEN there's Astro City #27, Captain Marvel and  Carol Corps #4, Deadpool vs Thanos #2, Elfquest Final Quest #11, Fight Club 2 #5, Fury SHIELD 50th Anniv #1, Harley Quinn & Power Girl #4,  Star Wars Kanan #6, Over the Garden Wall #2, Transformers Windblade #7, Weirdworld, #4, Wolf #3, Years of Future Past #5.
And here are 12 more covers …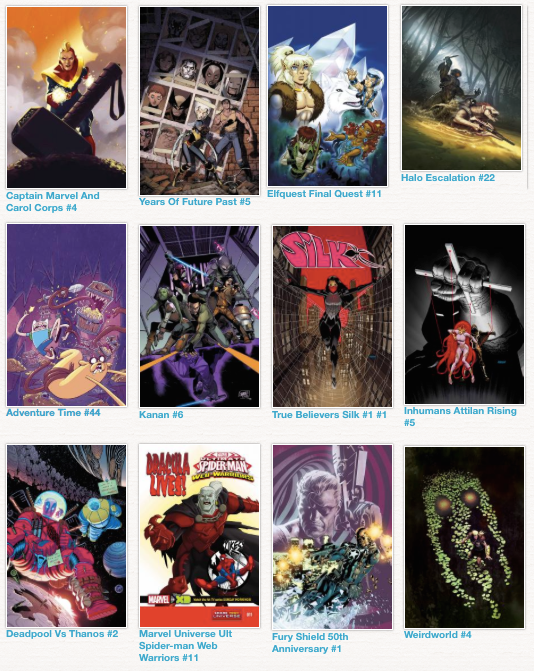 (We don't always order every single one, but if it's a DC,  Marvel,or Image [and most of the rest], we probably did. But, we may have only 1 or 2 of some of some, so we could easily sell out. If you are driving in from far away, call first.)
I've noticed the information we, ahem, borrow is not always accurate and sometimes predicts an arrival early or late.  And  sometimes GoCollect.com chooses one of  several variants to show and we may or may not get the one they show, or it may be higher than cover price.