New Comics for 2015 May 27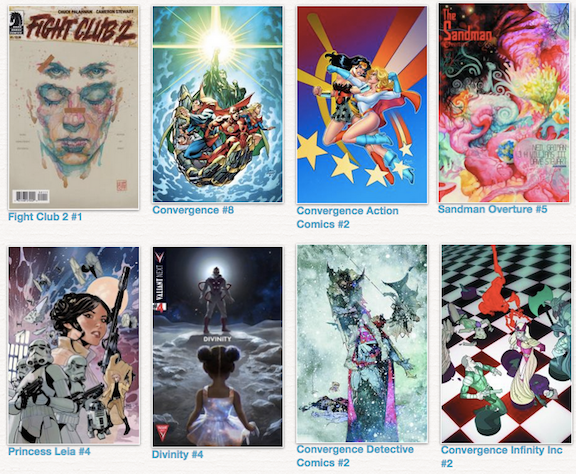 Fight Club 2!?!
Too many cool covers, so here's a double size sample of what's scheduled for release Wednesday, May27, 2015. Kudos to GoCollect.com for putting this list together each week. Click here or on the image to see their complete list.
Whhoops, I said last week "Secret Wars Chapter 3 brings…", which was only the case if you define " A Chapter" as a week during which the whole crossover bonanza is taking place. Which is a legitimate definition. On the other hand, the comic called "Secret Wars #3" is still a week or two away, now, a week later. But "Battleworld" and/or "Secret Wars" as a concept is creeping onto the cover of many of Marvel's comics again with this week with a bevy of new #1's.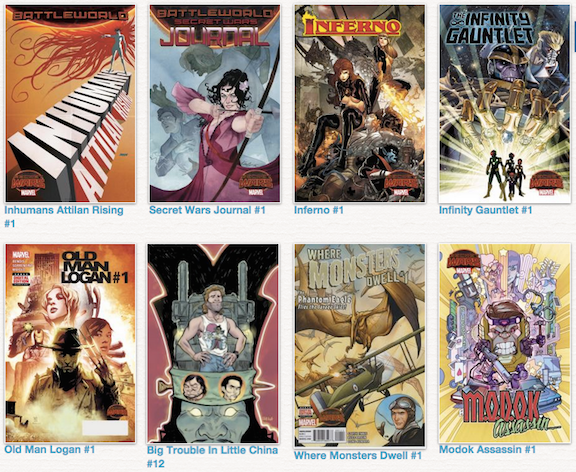 (We don't order everything on their list, but if it's DC, Marvel, or Image, and the majority of the rest, we probably did. Also, we may only order 1 or 2 of some of the titles in the bottom half, so we may sell out fast. If you are coming from far away, give us a call.)