What's coming out June 3rd, you ask?
Here's a short list of what should be in the store Wednesday, June 3, 2015. Many thanks to GoCollect.com for putting this list together all of us fans. Click here to see their complete list.
Okay THIS week  brings us Secret Wars #3, Groot #1 (it had better have some supporting characters or it will be an EXTREMELY fast read!), a re-boot of Neil Gaiman's 1602 starring Angela this time, Star Wars #6 and Darth Vader #6, Bizarro #1, Batman Beyond #1, and Bat-Mite #1! So the Post Convergence is looking pretty good! And, of course, the usual dizzying array of other cool stuff to read and enjoy.
And I think I forgot to tell you how many different Funko Pops we had as of the big shipment last week. (Answer at the bottom of this posting.)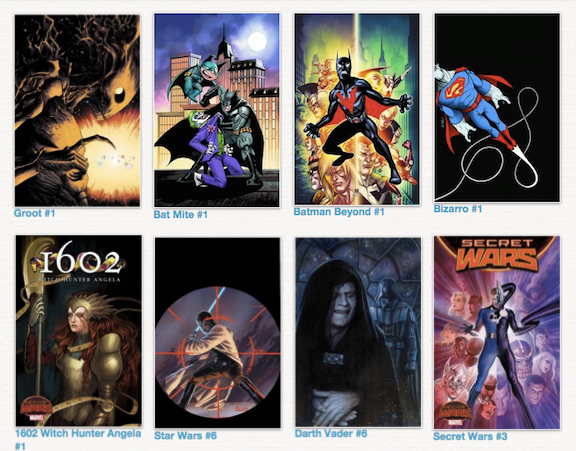 (We don't always order everything on their list, but if it's a Marvel, DC, or Image (and the great majority of the rest), we probably did. But, we may only order 1 or 2 of some of the titles, so we could sell out fast. If you are coming in from far away, give us a call.)
Answer to the puzzle above the picture: 333*
*Actually, that's how many different ones we had Tuesday, June 2, and we sold out of several since last Wednesday, so I have to guess 340 back then!