New Comics on June 10th
Here's a very small sample of what we're expecting Wednesday, June 10, 2015. Kudos to GoCollect.com for putting a list together each week so we can borrow it. Click here to see their complete list.
GoCollect had Neil Gaiman's 1602 coming out last week, but it didn't and I don't see it here this week so who knows? Mrs. Deadpool, Starfire, Earth 2 Society, and Thors (plural with an "s") lead off the continuing summer blizzard of number 1 issues this week – the first 16 on the list are #1!  Also the newest Saga, Walking Dead and Star Wars Kanan are sure to please awaiting fans.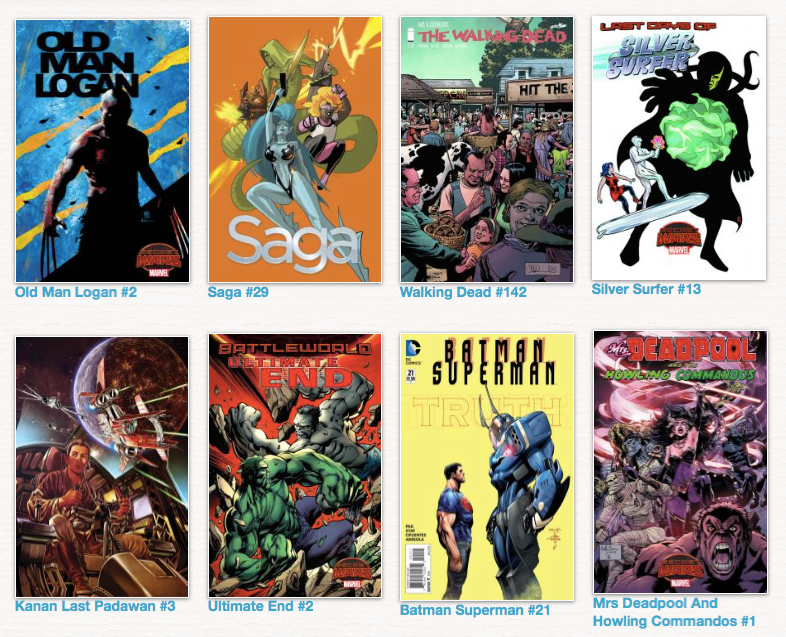 (We don't always order everything on this list, but if it's a Marvel, DC, or Image (and the great majority of the rest), we probably do. But, we may only order 1 or 2 of some of the titles, so we could sell out. If you are driving in, you might want to call first.)